Hollywood's Biggest Night: The 2018 Oscars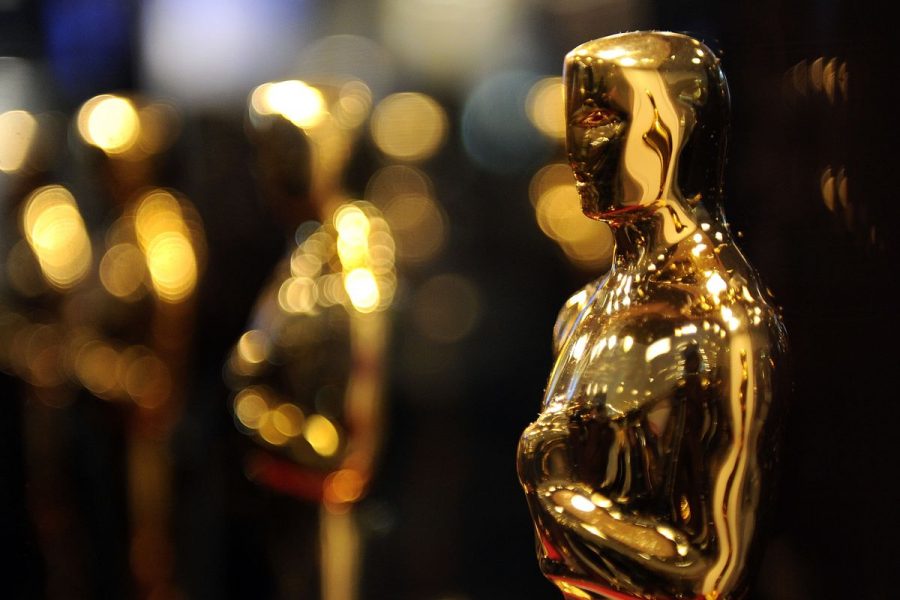 Last Sunday was Hollywood's biggest night, and it was every bit surprising, shocking, and newsworthy. The Academy Awards (attempt to) recognize superlative achievements in the previous year's cinema. Each annual ceremony manages to garner some controversy or another, with scandals revolving around the show's length, voter bias, moral character of hosts and presenters, and even the nominees themselves.
This year, controversy began long before the February 24th air date. Not long after the 2018 ceremony, the Oscars announced that a new 'Popular Film' category would be introduced in this year's 91st Oscars ceremony, before being cancelled due to viewer backlash. Kevin Hart was slated to host following back-to-back gigs from late night host Jimmy Kimmel. Hart was stripped of the job after the resurfacing of several homophobic tweets from his past. Controversy struck yet again when the nominees were announced. 2019's Best Picture candidates included Vice, A Star is Born, Green Book, Bohemian Rhapsody, Roma, Black Panther, BlacKkKlansman, and The Favourite. Among these, two films failed to achieve 'Certified Fresh' status on Rotten Tomatoes. While this is by no means a requirement, nominees of years past have typically scored very high among most review aggregators. Black Panther's nomination stirred controversy as the first superhero movie to be recognized in that category. Many fans noticed a plethora of films the Academy failed to recognize, like First Reformed, Beautiful Boy, and Bo Burnham's Eighth Grade. Yet another scandal arrived about a week before the show when the Academy announced that three 'boring' categories' winners would be announced off-air, during the commercial breaks. Once again, their plans were thwarted by public opinion.
The volley of scandal and controversy was expected to doom the 91st Oscars, but the show went surprisingly well. Without a host, the show opened with a performance from Queen, an homage to the Freddie Mercury biopic Bohemian Rhapsody. Other performances filled the void normally filled by the host's quips, including an intimate duet from Lady Gaga and Bradley Cooper. Even with the cooperation of such iconic individuals as Alec Baldwin, Jimmy Kimmel, and Seth MacFarlane, the host generally killed the pacing of past years' shows. This year, the comedic aspect of the show came in the form of scripted humor from category presenters like John Mulaney, Tina Fey, and Melissa McCarthy, which more than sufficed in keeping the mood light.
As for the awards themselves, what was expected to be a tremendous tragedy turned out to be just mediocre. Acting awards were doled out as expected, closely mirroring January's Golden Globe Awards, which recognizes similar criteria. More technical awards like Sound Mixing, Cinematography, and Production Design were given, more or less, to the people who deserved them. Rhapsody won both sound related awards, and Black Panther won for production and costumes. For the writing categories, the Best Adapted Screenplay award went to Spike Lee's historical drama BlacKkKlansman, much to the amazement of presenter Samuel L. Jackson. Best Original Screenplay went to Green Book, a charming true story about a black pianist and his white driver while on tour in the deep south. On the whole, only one category sparked real outrage in the film community.
At the end of the night, 20 minutes overdue the show's end time, actress Julia Roberts walked onstage to present the Oscar for Best Picture.This was the first year a foreign language film was a front-runner for best picture, so predictions varied. After suppressing a surprised expression, Roberts announced that Green Book would take home the coveted trophy.
Out of the 8 nominees, I had the pleasure of seeing just four of them, all of which I enjoyed thoroughly. Green Book made me smile more than any movie I've seen, but it was Roma that brought me the closest to tears. It was Roma, a film about an indigenous Mexican housekeeper, that by far deserved the win, but lost out in the end. Why? It didn't lose because of its own merit. While it made limited engagements in a few theaters, Roma was distributed in the United States by Netflix. 'Conservatives' of the film community have been outspoken against platforms like Netflix and Amazon Prime, attempting to ban their movies from film festivals, so it isn't a stretch to imagine that Academy voters made their decision without considering a film that they considered to be illegitimate. Green Book is a truly great film, but the if the Academy didn't want to recognize streaming media, they shouldn't have nominated a Netflix film for their biggest award.
I highly recommend that everyone with Netflix sets aside some time to watch Roma, but it is not a film for the faint of heart.