Where in the World will the Warriors Go? – Several 2019 College Decisions Released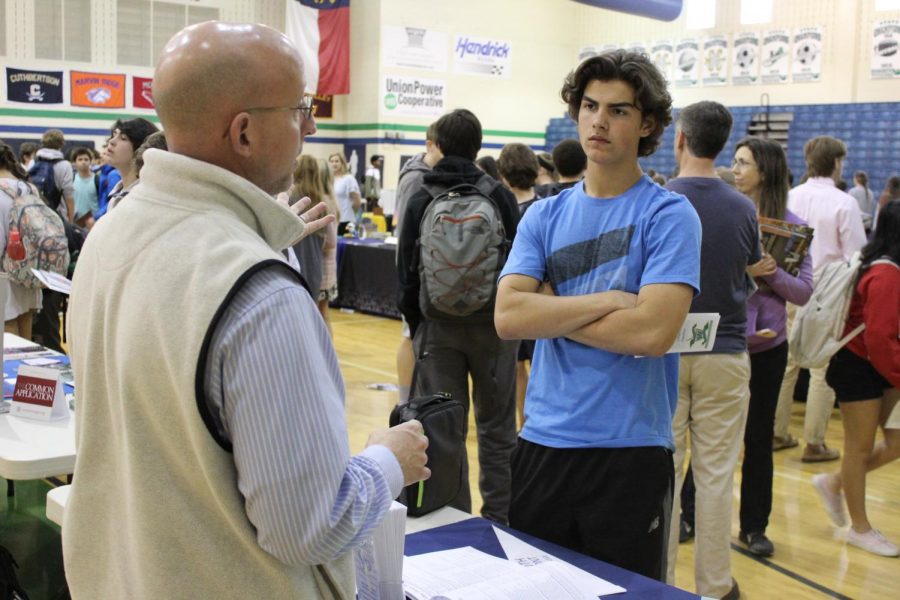 Second semester is a tumultuous yet exciting time in the daily life of a student at Weddington – spring is just around the corner, classes are getting harder, and spring sports are starting up once again. For seniors, second semester represents something completely different – it is the time they decide on their new home for the oncoming four years. Letters from colleges are being sent in almost weekly, and students get more and more serious on deciding what university they want to attend next fall.
For most students, those simple acceptance letters suddenly make the past four years of hard and sincere work completely worthwhile. A simple "Congratulations – You're In!" from their dream school means the world to someone who has had such a goal for the past four years, if not longer.
Over the past three months, several important local and big-name universities have released their admissions decisions. Popular schools such as UNC Chapel Hill, NC State, and the University of South Carolina mailed out decisions right after winter break, leaving several students ecstatic, accomplished, and looking forward to the bright future they have ahead.
Weddington students are known for being well-rounded and exemplary when it comes to representing North Carolinians at several universities. Our senior class boasts many academically and athletically talented students, each contributing a different skill and strength to their respective school. Many seniors have committed to schools to play various sports, such as women's soccer, men's lacrosse, cross country, baseball, and more.
One excited senior is Sarah Alhajli, who has committed to UNC Chapel Hill for the upcoming fall semester. She will be majoring in biology and will be taking courses on the pre-medical track. Sarah is excited to start her new journey at UNC and is eager to move on from high school and see what the future holds for her.
It seems like each year, a new round of Warriors are excited to begin the next step of their lives and go out into the world to see what they have in store. We're all excited to see what the class of 2019 has in store for the future, and to support them all the way!