Welcoming Dr. Casey as a New Warrior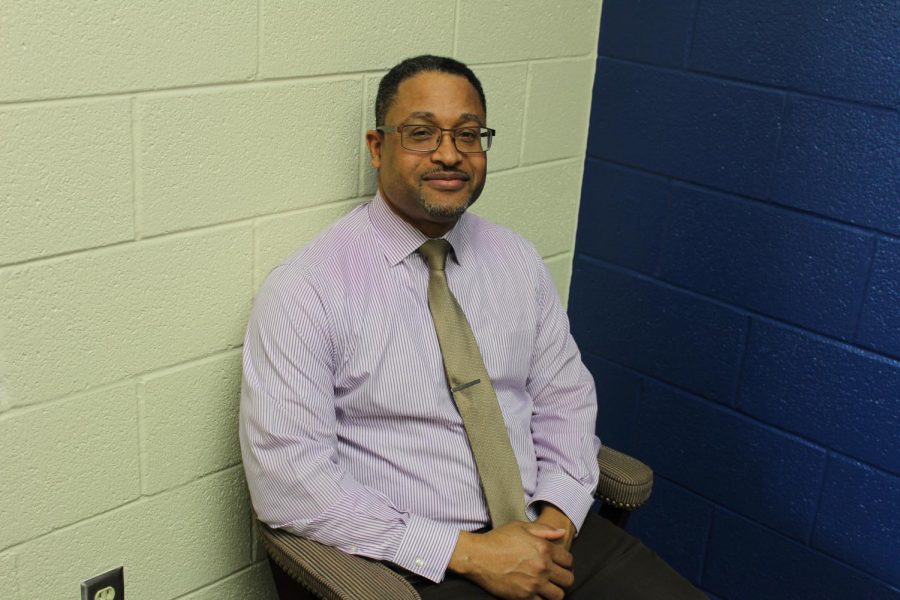 Weddington has had a tradition of excellence since the school's beginning. Part of this tradition of excellence includes hiring excellent staff, administrators and continuing this tradition. Recently, Dr. Lee V. Casey was hired to continue this tradition of excellence. I recently had an interview with Dr. Casey where I asked him a few questions.
Me: What are you looking most forward to, joining the Warrior Nation?
Dr. Casey: I am excited about working with such a great group of students. During my time in UCPS, I have heard about the wonderful students and staff at Weddington. So, I am extremely glad to have the opportunity to work in a school that is "student-centered, and future-focused."
I began to learn that Dr. Casey is a personable individual, even throughout our electronic interview. He is very approachable in the halls of Weddington and can be seen casually conversing with students, asking them how there day is going and even cracking a few jokes. Every time that I see Dr. Casey in the halls, he looks happy and ready to serve the students of Weddington.
Me: What hobbies and activities do you enjoy in your free time?
Dr. Casey: I enjoy reading, especially comic books and graphic novels. I also enjoy spending time with my family, watching movies and hanging out around the house.
Outside of his transferable personality, there is also an extensive biography of his accomplishments and experience. The following is an autobiography of Dr. Casey.
Dr. Lee V. Casey is a native of Charlotte, NC and resides there with his wife, Angela, and three daughters, Leyana, Alisa and Lela.  He has been an educator for 22 years, working as a math teacher in both Georgia and North Carolina. Dr. Casey attended North Carolina State University, where he studied Civil Engineering. Dr. Casey later transferred to the University of North Carolina at Charlotte, where he studied Mathematics and earned a bachelor's degree and teaching certification. After graduating from UNC-Charlotte, Dr. Casey moved to Atlanta, Georgia, where he worked as a high school math teacher.  While in Georgia, Dr. Casey earned a Master's Degree in Instructional Technology from Georgia State University. In 2000, Dr. Casey returned to Charlotte, where he continued to work as a teacher. In 2006, Dr. Casey earned a Masters of School Administration and became an assistant principal in Charlotte-Mecklenburg Schools. In 2012, he started working in Union County Public Schools. During his time in UCPS, Dr. Casey has served as an Assistant Principal at Porter Ridge High School, Monroe High School, and of course now at Weddington High School. In addition, he earned his Doctorate Degree in Educational Leadership from UNC-Charlotte in December 2018.
With his experience, personality, and readiness in hand, I and the Witness would like to welcome Dr. Casey to the Warrior Family.