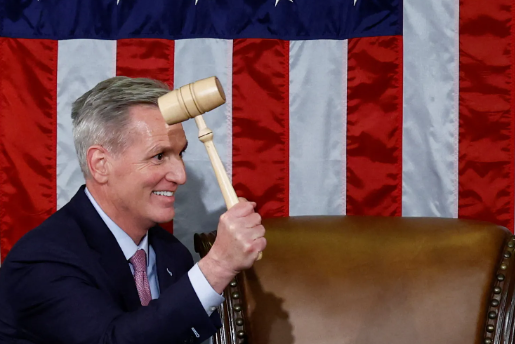 Kevin McCarthy, the recently-elected Speaker of the House, was removed from his position due to being voted out 216-210. This happened on October 3rd and made headlines due to the fact that a Speaker of the House has never been voted out of office before. McCarthy had only been in office for 269 days, around 8 months; a short term of time. Currently, Rep. Patrick McHenry of North Carolina is the interim Speaker and deciding with both the Democrat and Republican parties to figure out who the next speaker will be. But, the question everyone is asking — why did Kevin McCarthy get voted out of his position, especially so quickly into his term?

Kevin McCarthy is a member of the Republican Party. This has been a factor in him being a representative. These votes were necessary for his career and were the reason he won the election. However, recently Rep. Matt Gaetz from Florida claimed that McCarthy used democratic votes for a short-term spending deal to stop a government shutdown. He also claimed that McCarthy made a secret deal with President Biden for Ukraine aid. McCarthy didn't claim these were false and admitted to them, but responded saying, "Look, you all know Matt Gaetz. You know it was personal. It had nothing to do with spending,". He believes Rep. Gaetz had something against him causing him to make these allegations, and the real reason he participated in the deal was to save his country and government he quotes, "governing over grievance", and that it's his responsibility.

So… what's next? Who will be our new Speaker of the House? Currently, McHenry is temporarily in charge, and he and the Republican party will nominate someone to become the Speaker and will go through and have to vote as many times as possible to choose the final speaker. It's uncertain if the process of choosing a new speaker will go as normal and customs will be different, but the U.S. government will find a compromise to this.