New Club Alert: Weddington Girls Football Club
Weddington now has a Girls Football Club! The club created by Isabella Reis and Shreya Balaji took their passion for football and transformed it into an interactive after-school activity. Girls Football aims to bring young ladies from freshmen to seniors and excite their eagerness for this sport.
When talking to Layla Iglesias about the club she said, "I feel like girls football helps us get the opportunity to work with others and work with ourselves".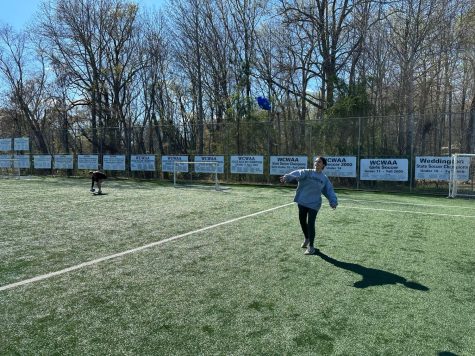 The club practices at WCWAA (Wesley Chapel Weddington Athletic Association) on Wednesdays after school and is in need of students who know the game well that are willing to coach. Girls who are interested in football are encouraged to sign up as well as anyone who would be willing to coach. The year 2022-23 is a trial year, however, next year the club will plan to be an organized sport.