Katie Kudela: First MIT commit in Weddington history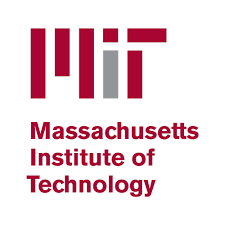 When you look at the students of Weddington High School that are involved in sports, you will find that there is a small sum that go to college to play their sport, Students at Weddington go to many great colleges for athletics, but nothing compares to what has been done this year. For the first time in the history of our school we are sending a student to MIT for swimming, that student is Katie Kudela. The senior was a big part of our swim team this year and has been a big part of our program over the past few years. 
Massachusetts Institute of Technology is a private university in Cambridge, Massachusetts. The school was established in the early 1960s and has been influential in the development of science and modern technology in our country. Getting into MIT in general is a big accomplishment as the acceptance rate is below 5 percent with the acceptance rate for out-of-state students being even lower, For a student at Weddington to do it for swimming is a very remarkable feat. 
MIT is also the biggest Division III sports program in America making them one of the best year in and year out. Their rowing team is the only team they have that competes at the Division I level. With that being said they still compete against Division I teams in Water polo, Sailing, Rifle, Track and field, Squash, Cross country, and Fencing. The Beavers are in the NEWMAC which stands for the New England Women's and Men's Athletic Conference. The other schools in the NEWMAC are Smith, Mount Holyoke, Springfield, Coast Guard, WPI, Clark, Brandeis, Wellesley, Wheaton, Babson, and Emerson.
Katie Kudela is excited and ready to take on this new challenge and looks to make an impact both in the water and in the classroom.