A Swift Ticketmaster Disaster: the Precursors, the Bloodbath, and the Aftermath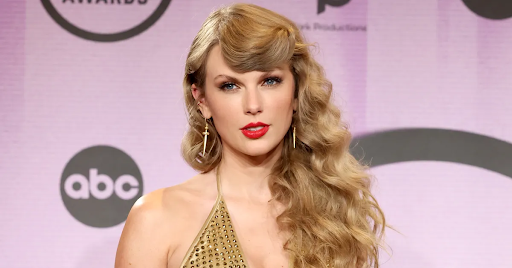 What happened? A TLDR 
November 15, 2022 will live in infamy in both Ticketmaster and Taylor Swift fans' minds for the rest of their begrudging relationship and has dragged Ticketmaster to both the headlines and the scrutiny of Congress. Let's give a run-down of what happened.
Following the record-breaking release of her tenth studio album Midnights, pop-star Taylor Swift announced her upcoming stadium tour The Eras Tour on November 1st. Due to a number of reasons, including a growing Gen-Z fanbase and Swift having not been on tour since 2018, the demand for Eras tickets would have always been high, but the ticket-distributing Ticketmaster had not been ready for the sheer amount of traffic to their website when Pre-Sale started for the tickets on November 15. 
After tens of millions of unique site visitors all fighting to queue in line for a chance for tickets and experiencing countless technological difficulties and long wait-times, only a small fraction of the originally promised Verified Fans had been able to score tickets. Pre-Sale was a Verified disaster.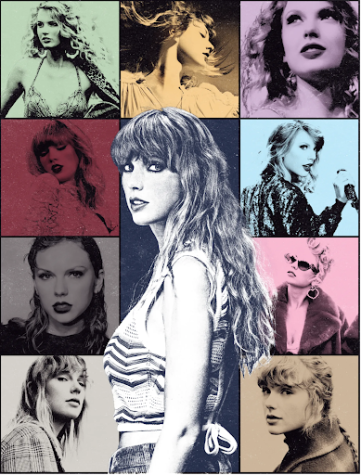 Expectedly, the masses desiring to purchase tickets expressed their disappointment online through Twitter and TikTok and called for investigation into the 'monopoly' of Ticketmaster and its potential violation of antitrust laws. The masses, which include four Congress members and four state Attorney Generals. Swift also released a statement regarding the situation. 
After the chaos of November 15th, Ticketmaster announced that ticket sale for the general public had been cancelled due to "extraordinarily high demands". Meaning, unless you had a Verified Fan code, you couldn't even attempt to buy a ticket.
On December 2nd, twenty-six fans from thirteen states sued Ticketmaster for damages. An updated complaint shows fifty plaintiffs. 
On December 12, Ticketmaster started offering Verified Fans—fans who had received a Presale code—who hadn't been able to purchase tickets an opportunity to register for two tickets through a (Ticketmaster owned) smaller site. 
Ticketmaster Tension
That was the abridged version. The full version involves monopolies and antitrust laws, teardrops on guitars and lawsuits. 
We begin with a background on Ticketmaster. Who is Ticketmaster? What is Ticketmaster? And most importantly, why is Ticketmaster? 
Ticketmaster, founded in 1976, is a ticket-distributing company; it acts as a middleman between venues, artists, and concert-goers. And it's very good at being a middleman: Ticketmaster is the largest ticket vender in the world. 
Early as 1994, American rock band Pearl Jam tried to boycott Ticketmaster after discovering they added a service charge to their charity benefit shows and aided the Department of Justice's investigation into Ticketmaster at the time. Pearl Jam attempted to organise their next tour without Ticketmaster and found it near impossible; evidence, they say, proving Ticketmaster's 'monopoly' on the ticket selling business. 
One of the band members later said, "We were so hardheaded about the 1995 tour. Had to prove we could tour on our own, and it pretty much killed… our career.".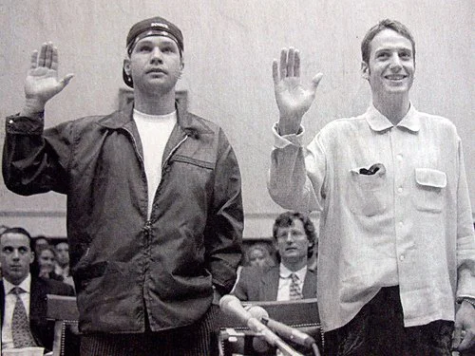 In February 2009, Ticketmaster merged with the largest event promoter company in the world Live Nation to form Live Nation Entertainment. This merger was approved by the Department of Justice after a series of hearings and investigations in the midst of the 2008 financial crisis, and Ticketmaster was given terms and conditions to ensure the competitiveness of the market. 
Ticketmaster was ordered to sell a subsidiary ticket-selling platform and were told they were not allowed to retaliate against venue owners that used alternate ticketing services. 
Even with the DOJ's alterations, many still worried about the merger, but most of the criticism stayed under the radar. Until Taylor Swift. (And country artist Zach Bryan, who released a surprise album named All My Homies Hate Ticketmaster (Live from Red Rocks). And Bad Bunny, who also recently experienced Ticketmaster related troubles.) 
Superstar Swift: 
Taylor Swift has been a household name since forever, when 'forever' is in the terms of the provincial memories of Gen Z. 
Swift entered the country scene with her single "Tim McGraw" at age 16 and started incorporating pop elements into her music as early as her second album Fearless. With hits like "You Belong With Me" and "Love Story" and even a small stint with an outspoken rapper, Fearless put her on the map as the rising teenage country princess.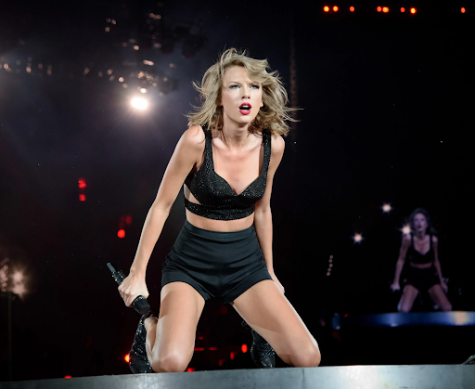 Red solidified her stardom with "We Are Never Ever Getting Back Together" and "I Knew You Were Trouble.", while her full transition into pop with 1989 was an era of what even Swift herself considered "oversaturation". After her hiatus in 2016 from the fallout of the 'Kimye Snapchat' incident, she came back with reputation and the highest grossing U.S. tour in history. 
2019's Lover was the year's best-selling album, but the corresponding 2020 tour "Lover Fest" was cancelled due to the COVID-19 pandemic. With the world on pause, Swift took the opportunity to create what's now been coined  'pandemic albums': folksy, stripped down collections of stories presented as sister albums. And folklore and evermore took the music critics and more importantly, TikTok, by storm and subsequently, Gen Z. 
From the Holmes-esque sleuthing the ABC song triangle of overlapping teenage first love comprising of "august", "betty", and "cardigan" required, to the relatability of the anxiety and self loathing-laden of "this is me trying", folklore made the rounds through not only the Millennial fans that grew up listening to her, but the younger generation who were familiar but not fans of Swift. (And won the Grammy for Album of the Year!)  The genius of folklore was that it attracted those who had already built up a certain notion of her or her music and had been pleasantly surprised by the departure of topic/genre.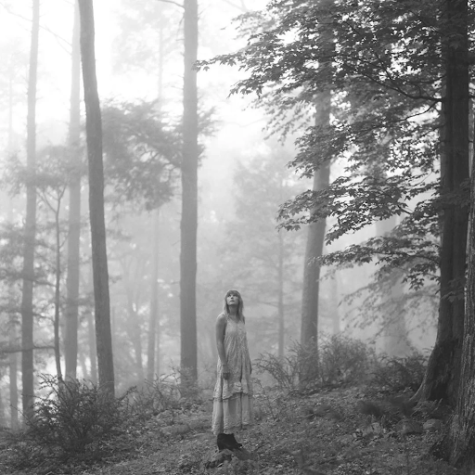 Following the indie-folk pandemic sisters and two Taylor's Version re-recorded albums (Fearless and Red, respectively), Swift returned to her familiar pop for her tenth studio album Midnights. Add the followers she gained with the folklore to the well thought out marketing of Midnights ("Midnights Mayhem with Me" to introduce track titles, Midnights album cover becoming a meme format, 70s style promotional photoshoots, collect-them-all-style vinyls turned clock)  and weeks before release day, and it's clear that Midnights was bound to be an explosive success. And it was, breaking streaming and vinyl records—and was the first to occupy the Top Ten consecutive spots on the Billboard Hot 100. 
All this considered, Swift hadn't been on tour since 2018. She's more popular than ever before, and the tour in question was branded "The Eras Tour". A tour not just performing her newly released music, but as an exploration into the different "eras" in her career. 
And so we've made it to the bloodbath that was the race for Taylor Swift tickets on November 15th, 2022. 
D-Day: 
'Twas the day of Swiftie excitement: November 15th, 10 a.m. local venue time, taylorswift.com, Verified Fan presale code in hand. 
Let's rewind: Swift announces the tour on November 1st. In order to be sent a Verified Fan presale code by Ticketmaster, you had to have signed up and Verified yourself on Ticketmaster prior to November 9th. 
The way it was supposed to work was that come November 15th, said Verified Fan enters the code and is able to enter Ticketmaster's queue for their local stadium venue. 3.5 million registered for Verified Fan, and 1.5 million received a code. 
What ended up going wrong: By some degree of misunderstanding—or capitalist scheme, depending on who you talk to—the 1.5 million code-possessors and some other few million non-code-possessors were able to join the online Ticketmaster queue around the continental United States. If all went according to plan, then only the Verified Fans given a code would be able to access the queue. Somehow, individuals without codes were also able to queue in line, causing the ones with the codes to wait at the back of the line. 
Despite there only being 2.6 million available tickets, Ticketmaster still gave out 1.5 million codes (Verified Fans with codes could purchase up to six tickets). If you do the math, 1.5 million times six (or even two or three) does not equal 2.6 million. From the number of codes Ticketmaster gave out, there was never going to be enough tickets for anybody. Ticketmaster explained that 'historically' only 40% of Verified Fans purchase tickets, which was why they gave out 1.5 million codes. 
Due to the millions of invited and uninvited fans (and some bots) all simultaneously trying to purchase tickets, Ticketmaster's website experienced major crashes. According to Rolling Stone, the website was down an hour after it opened. Ticketmaster defended itself by saying that the traffic was unforeseen and unprecedented, and November 15 was four times Ticketmaster's previous site traffic record.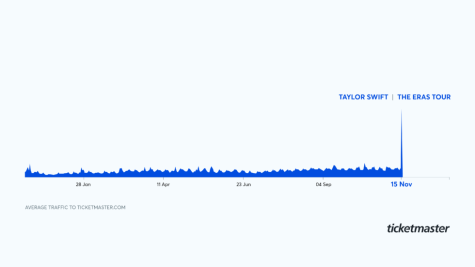 Ticketmaster ended up manually slowing specific venues' sales to stabilise their servers and system, which resulted in further lengthening the wait times of some queues. The Globe and Mail also reports that 'passcode validation errors' also caused those who had already chosen tickets to lose them. 
Understandably, fans expressed their frustration and disappointment through Tweets and TikToks— some in good faith and others in ill faith and jest. Some fans joked about moving their wedding dates to purchase better tickets, while others spread misinformation about Swift and the tour to better chances for themselves. (All in good fun, Swifties.) 
The chaotic disaster culminated in more disappointing news: On November 17th, Ticketmaster announced that because the Presale had already sold 2.4 million tickets, the General Onsale was cancelled. 
Attorney Generals & Antitrust Laws:
The aftermath of the Ticketmaster disaster was messy, long, and political. 
Ticketmaster released an apology and explanation to Swift and all hopeful-ticket-acquirers, while Swift issued her own statement: "…I'm not going to make excuses for anyone because we asked them, multiple times, if they could handle this kind of demand and we were assured they could. It's truly amazing that 2.4 million people got tickets, but it really pisses me off that a lot of them feel like they went through several bear attacks to get them." 
Many politicians also responded to the situation. Representative Alexandria Ocasio-Cortez (D-NY) tweeted that Ticketmaster was a monopoly and that the Live Nation/Ticketmaster merger should be broken up. Senator Amy Klobuchar (D-MN), who is chair of the Senate Judiciary Subcommittee on Competition Policy, Antitrust and Consumer Rights, wrote an open letter expressing her concerns of Ticketmaster's growing power in the industry to the CEO of Live Nation Entertainment (the merged Ticketmaster and Live Nation) Michael Rapino.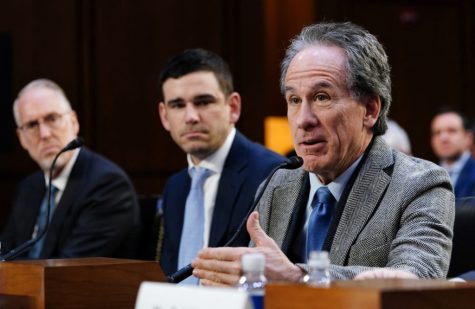 The Pennsylvania Attorney General tweeted that Pennsylvanians having trouble with Ticketmaster should submit a complaint to his office. Subsequently, the Tennessee, Nevada, and North Carolina Attorney Generals all launched Ticketmaster-related investigations. On November 18th, Representative Bill Pascrell (D-NJ) led 31 House Democrats in calling on the Department of Justice to launch a formal investigation into the potential violations of the Ticketmaster/Live Nation merger. Worth noting is that the DOJ was already investigating Ticketmaster for violating antitrust regulations prior to the Swift incident. 
While the legislative branch of the US government was busy at work with the Swift/Ticketmaster fiasco, the judicial side hasn't been silent either. As previously mentioned, fifty fans filed a lawsuit against Ticketmaster alleging breach of contract, fraud, misrepresentation, and six antitrust law violations (unlawful tying, exclusive dealings, price discrimination, price fixing, group boycotting, market division scheme). A second group also filed a similar lawsuit against Ticketmaster.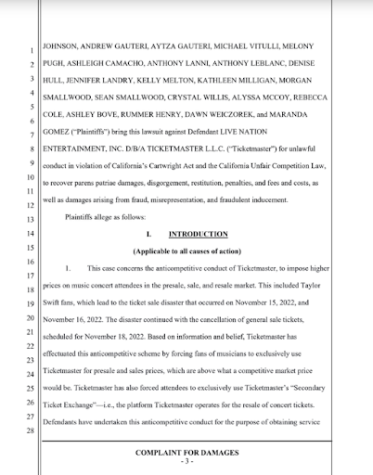 2.4 million tickets, out of 2.6 million, were sold on the first day before Ticketmaster cancelled sales, and the remaining 170,000 tickets will be sold to the Verified Fans who hadn't been able to purchase them. By signing up on Ticketmaster's sibling site Ticketstoday before December 23rd, they receive a chance to buy two tickets to the Eras Tour. 
The most high profile, explosive part of this situation is over. We await the Attorney Generals' and DOJ's investigation results, as well as the eventual ruling of the lawsuits. It took years for Ticketmaster to rise to the top, and it took a superstar to topple them. 
Resources: 
Aratani, Lauren. "Ticketmaster Cancels Public Sale for Taylor Swift's Eras Tour." The Guardian, Guardian News and Media, 17 Nov. 2022, https://www.theguardian.com/us-news/2022/nov/17/tennessee-ticketmaster-investigation-taylor-swift-tickets.
Arcand, Rob. "Taylor Swift Fans File Second Lawsuit Against Ticketmaster Over Eras Tour Debacle." Pitchfork, Pitchfork, 23 Dec. 2022, https://pitchfork.com/news/taylor-swift-fans-file-second-lawsuit-against-ticketmaster-over-eras-tour-debacle/.
Asperin, Alexa Mae. "Ticketmaster Delays Taylor Swift Eras Tour Ticket Sales for West Coast Cities amid Huge Demand." FOX 11 Los Angeles, FOX Television Stations, 18 Nov. 2022, https://www.foxla.com/news/ticketmaster-taylor-swift-eras-tour-ticket-sales-west-coast-cities.
Blanchet, Brenton. "Ticketmaster Will Sell 170,000 Remaining Tickets to Taylor Swift's Eras Tour over next Four Weeks." People, PEOPLE, 16 Dec. 2022, https://people.com/music/ticketmaster-to-sell-remaining-tickets-to-taylor-swift-tour/.
CBS News Philadelphia/AP. "Taylor Swift Tickets: Pa.. Ag Asks for Consumer Complaints." CBS News, CBS Broadcasting Inc. , 18 Nov. 2022, https://www.cbsnews.com/philadelphia/news/taylor-swift-tickets-pennsylvania-shapiro-ticketmaster-complaints/.
Eyermann, Delaney. "Ticketmaster Cancels Public Sale for Taylor Swift's Eras Tour in Response to Overwhelming Demand." WRAL.com, WRAL, 17 Nov. 2022, https://www.wral.com/ticketmaster-cancels-public-sale-for-taylor-swift-s-eras-tour-in-response-to-overwhelming-demand/20582623/.
Frankenberg, Eric. "Taylor Swift's Reputation Stadium Tour Breaks Record for Highest-Grossing U.S. Tour." Billboard, PMC, 30 Nov. 2018, https://www.billboard.com/pro/taylor-swift-reputation-stadium-tour-breaks-record-highest-grossing-us-tour/.
Graziosi, Graig. "AOC Demands Ticketmaster Be Dismantled after Taylor Swift Ticket Sale Chaos." The Independent, Independent Digital News and Media, 16 Nov. 2022, https://www.independent.co.uk/news/world/americas/us-politics/aoc-ticketmaster-taylor-swift-tickets-b2225903.html.
Gunzelman, Mike. "Alexandria Ocasio-Cortez Wants to Break up Ticketmaster / Live Nation after Taylor Swift Chaos." OutKick, 16 Nov. 2022, https://www.outkick.com/alexandria-ocasio-cortez-wants-to-break-up-ticketmaster-live-nation-after-taylor-swift-chaos/.
Hampton, Rachelle, et al. "Is Taylor Swift's Midnights Great or Cringe? Four Generations of Fans Debate." Slate Magazine, Slate, 25 Oct. 2022, https://slate.com/culture/2022/10/taylor-swift-midnights-bejeweled-new-album-ranked.html.
Hodak, Brittany. "Taylor Swift Breaks U.S. Record with 'Reputation' Stadium Tour." Forbes, Forbes Magazine, 30 Nov. 2018, https://www.forbes.com/sites/brittanyhodak/2018/11/30/taylor-swift-breaks-u-s-record-with-reputation-stadium-tour/?sh=52f6c75a348e.
Jones, CT. "Taylor Swift Tickets Are On Sale. Fans Say It's Their Hunger Games." Rolling Stone, PMC, 16 Nov. 2022, https://www.rollingstone.com/culture/culture-news/taylor-swift-fans-battle-ticketmaster-presale-1234630928/.
Louise-Smith, Katie. "How to Get Taylor Swift the Eras Tour Presale Codes for Tickets." PopBuzz, PopBuzz, 1 Nov. 2022, https://www.popbuzz.com/music/artists/taylor-swift/news/the-eras-tour-presale-tickets-codes/.
Mark, Julian. "Taylor Swift's Ticketmaster Meltdown: What Happened? Who's to Blame?" The Washington Post, WP Company, 20 Nov. 2022, https://www.washingtonpost.com/business/2022/11/18/ticketmaster-taylor-swift-faq/.
McBain, Liam. "It's Been a Minute." It's Been A Minute, performance by Brittany Luse, et al., episode Taylor Swift is peak millennial vibes, NPR, 21 Oct. 2022.
Paulson, Dave. "Ticketmaster Cancels Public on-Sale for Taylor Swift Tour." The Tennessean, The Tennessean, 17 Nov. 2022, https://www.tennessean.com/story/entertainment/music/2022/11/17/taylor-swift-tickets-ticketmaster-cancels-public-on-sale-eras-tour/69658229007/.
Sharf, Zack, and Jem Aswad. "Ticketmaster Cancels Taylor Swift Tour's Public Tickets Sale Due to 'High Demand' and 'Insufficient Inventory'." Variety, Variety, 17 Nov. 2022, https://variety.com/2022/music/news/ticketmaster-cancels-taylor-swift-public-ticket-sales-eras-tour-1235435965/.
Sheinberg, Ari. "One Year Later, Looking Back at Folklore's Impact on Pop Culture." GirlsLife, Girls' Life, 24 July 2021, http://www.girlslife.com/trending/celebs/38859/one-year-later-looking-back-at-folklores-impact-on-pop-culture.
Sisco, Josh. "DOJ Probing Live Nation and Ticketmaster for Antitrust Violations." POLITICO, POLITICO LLC, 18 Nov. 2022, https://www.politico.com/news/2022/11/18/live-nation-ticketmaster-antitrust-violations-taylor-swift-00069564.
Ticketmaster. "Taylor Swift: The Eras Tour Onsale Explained." Ticketmaster, Ticketmaster, 19 Nov. 2022, https://business.ticketmaster.com/business-solutions/taylor-swift-the-eras-tour-onsale-explained/.
Treisman, Rachel. "Dozens of Taylor Swift Fans Sue Ticketmaster in the Wake of Its Ticket Sale Fiasco." NPR, NPR, 6 Dec. 2022, https://www.npr.org/2022/12/06/1140968805/taylor-swift-fans-ticketmaster-lawsuit.