Pluto Predator: Rex Orange County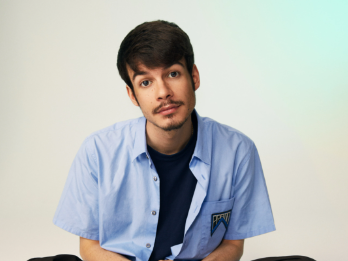 After singer Rex Orange County canceled his tour, many fans were left disappointed and let down. However, after finding out he canceled it because of sexual assault allegations, these feelings of disappointment turned to rage. The world has lost faith in humanity after the English musician Alexander O'Connor, better known by his stage name Rex Orange County, was charged with 6 counts of sexual assault. The singer has made his fortune by portraying a sunny disposition for teenagers to relate to. O'Connor posted this message  "It is with a great deal of sadness to announce that due to unforeseen circumstances, I am having to spend some time at home this year and I will not be able to continue with touring as planned," days before being accused, leading his fans to believe that he knew the news was going to come out. When the news dropped of his allegations, his fans swarmed to social media to report their feelings toward the situation. One fan with the username @melissaontherecord, took to TikTok to showcase herself taking any and all Rex Orange County merchandise that she had in her room. She captioned the video "Heartbreaking having someone you love disappoint you." More fans followed in the heartbreak and disbelief by stating that they "hope it wasn't true" and that they were "his biggest fan." How could someone who wrote the love ballad "Pluto Projector" about confessing love in hopes the relationship would last forever, do such a vile act? Unfortunately, O'Connor is not the first musician to be charged with sexual assault allegations, and he regrettably won't be the last. 
After seeing the repulsive acts of R. Kelly, one would think there would be more awareness to prevent this misconduct, but time and time again these idolized celebrities prove us wrong. Just like the Tiktok user @melissaontherecord, we have all had an intense fascination for a musical artist that we've appreciated. Whether it be hanging up posters around your room or creating fan accounts. It's clear to see that the culture of blindly idolizing musicians was and still is prevalent in our society today, but the downside of that is the false ideas of our idols, despite their wrongdoings. We forget to hold them accountable because of their immense power and hold over the public. As a result of confirmation bias, the public is more likely to forgive Rex Orange County because they really want to believe he didn't do what he did. As previously mentioned, there was an overwhelming amount of fans stating how they "hope he didn't do it." What happened to always believing the victim? This reverts back to the false ideals of our celebrity idols. In the music industry, 
Times like these remind society that we can not deem these celebrities untouchable and perfect just because we hope they are. Rex Orange County's misconduct is disappointing and sickening, and there is an appreciation for the woman that spoke out against it because her strength raises awareness and brings justice to victims that have undergone the same experiences.