Tesla and Twitter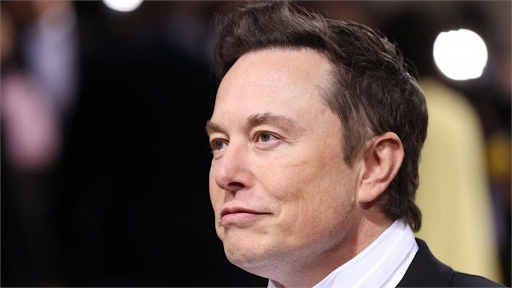 Elon Musk, the CEO of Tesla, SpaceX, and The Boring Company, as well as the richest man living, is one of the major players in the world of business — and he is about to make a truly ambitious move. Musk has made an offer to purchase the social media platform Twitter, which he uses on a daily basis, for $44 billion.
Elon Musk has had a complicated relationship with Twitter in the past. In 2018, he tweeted that he was prepared to turn Tesla into a private company, and that the necessary funding had been secured. His remarks caused Tesla's stock price to spike by 6%. The U.S. Securities and Exchange Commission, or SEC, began an investigation which concluded that the transaction was not as secure as Musk had made it seem. The SEC filed a lawsuit against Musk, accusing him of securities fraud, and they reached a settlement in court where Musk was fined $20 million and forced to step down as chairman of Tesla for three years.
Since then, Musk's activities on Twitter have continued. Notably, he played a major role in the rise of Gamestop's stock price in early 2021.
Then, on March 25, 2022, Musk held a seemingly innocuous poll; the poll asked whether Twitter "rigorously adheres" to the ideal of free speech, and 70.4% of his followers picked "no". A few days later, he announced that he had bought 9.2% of Twitter's stock and had become its largest shareholder. Musk had already made comments about creating a new social media platform, and some analysts saw the possibility that Musk would take further control of the company.
On April 14, 2022, Musk went even further with his project, offering $44 billion to buy Twitter outright. Twitter's board of directors had attempted to apply a "poison pill strategy". This is a scheme to discourage individual investors from accumulating too many shares by selling shares at a discount to other investors. However, they eventually gave in and accepted Musk's offer.
But the deal is not yet final. On May 13, Musk announced that the deal was on hold until Twitter's CEO could prove to him that less than 5% of Twitter accounts were fake or run by bots. However, some have speculated that Musk is delaying his purchase in order to negotiate for a better price.
The decisions of the world's richest man are unpredictable, especially when that man is known for his eccentricity.
References:
Blystone, Dan, and Vikki Velasquez. "Who Is Elon Musk? What Is His Claim to Fame?"

Investopedia

, 16 May 2022, https://www.investopedia.com/articles/personal-finance/061015/how-elon-musk-became-elon-musk.asp. Accessed 17 May 2022.

Hamilton, Isobel Asher. "Elon Musk: Twitter Deal Frozen Until CEO Gives Fake Account Proof."

Business Insider

, 17 May 2022, https://www.businessinsider.com/elon-musk-twitter-deal-frozen-ceo-shows-proof-of-spam-2022-5. Accessed 17 May 2022.

Lawler, Richard. "Twitter CEO defends bot estimates that put Elon Musk's acquisition on hold."

The Verge

, 16 May 2022, https://www.theverge.com/2022/5/16/23075363/parag-agrawal-elon-musk-twitter-bot-report-acquisition. Accessed 17 May 2022.

Neate, Rupert. "Elon Musk to join Twitter board after taking $2.9bn stake."

The Guardian

, 5 April 2022, https://www.theguardian.com/technology/2022/apr/05/elon-musk-join-twitter-board-stake-tesla-spacex. Accessed 17 May 2022.

Pennell, Randy. "Elon Musk Calls S.E.C. 'the Shortseller Enrichment Commission' on Twitter (Published 2018)."

The New York Times

, 4 October 2018, https://www.nytimes.com/2018/10/04/business/elon-musk-sec-tweet.html. Accessed 17 May 2022.

Shafer, Jack. "Opinion | Why Elon Musk Is Buying into Twitter."

Politico

, 4 April 2022, https://www.politico.com/news/magazine/2022/04/04/elon-musk-anti-media-mogul-00022838. Accessed 17 May 2022.

Turner, Giles, and Maxwell Adler. "Elon Musk Wants to Buy Out Twitter (TWTR) in Final $43 Billion Unsolicited Bid."

Bloomberg.com

, 14 April 2022, https://www.bloomberg.com/news/articles/2022-04-14/elon-musk-launches-43-billion-hostile-takeover-of-twitter. Accessed 17 May 2022.

Turner, Giles, and Craig Trudell. "Elon Musk Buys 9.2% Twitter Shares in Passive Stake; TWTR Stock Rises."

Bloomberg.com

, 4 April 2022, https://www.bloomberg.com/news/articles/2022-04-04/musk-takes-9-2-stake-in-twitter-after-questioning-platform. Accessed 17 May 2022.
U.S. Securities and Exchange Commission. "Elon Musk Charged With Securities Fraud for Misleading Tweets." SEC.gov, 27 September 2018, https://www.sec.gov/news/press-release/2018-219. Accessed 17 May 2022.