Elon Musk Buys Twitter?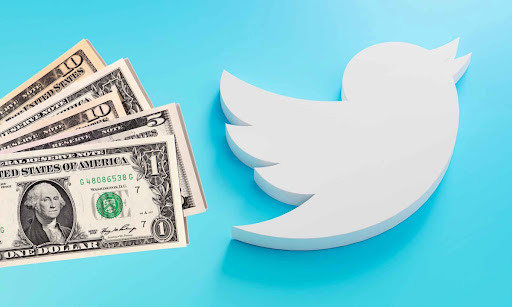 On April 26, 2022, Elon Musk, CEO of SpaceX and Tesla, bought Twitter. The richest man in the world spent a mere $44 billion to acquire another cash cow. Though his reasons for buying Twitter seem respectable, many believe the social media platform will never be the same. 
Elon Musk has been involved with Twitter for longer than we think. For 13 years he's been active on the platform and just recently bought 9% of Twitter, becoming the company's biggest shareholder. Now purchasing Twitter as a whole for $44 billion, with each share costing $54.20. Musk didn't buy the social media platform to make money, but to reform Twitter's policy on free speech. 
According to Musk, the platform needs "significant improvements." His goal was to make Twitter a private company for people to freely express their opinions.  The New Yorker says, "…it is assumed that he will continue to use the platform, and potentially reinstate the account of former President Donald Trump." But, why? He wanted to ease off the account bans and treat content with a more open-minded view. Some people don't agree with Musk's future views on Twitter. 
Though he has support from many of the board members, such as Jack Dorsey and CEO Parag Agrawal, some users believe Musk is "ruining" Twitter. Others think Musk will limit news on Twitter and tune it towards his beliefs. On the other hand, there are those that support his action, thinking he will improve Twitter. According to The Harris Poll, "Nearly three in five Americans (59%) said that they either somewhat or strongly supported Musk's acquisition of the social media platform."  
As we watch the process of Elon Musk's random purchase we can't help but wonder what will happen to one of the biggest social media platforms. The future of Twitter now lies in Musk's hands and we will continue to watch what he does with it. 
Citations: 
Johnson, W. (2022, May 2). Here's why most Americans support Elon Musk's twitter deal, according to the harris poll. Fortune. Retrieved May 3, 2022, from https://fortune.com/2022/05/02/americans-support-elon-musk-twitter-deal-poll-media-trust-public-opinion-will-johnson/ 
atNickVega. (2022, April 27). Elon Musk is buying Twitter. now what? CNBC. Retrieved May 3, 2022, from https://www.cnbc.com/2022/04/27/elon-musk-just-bought-twitter-now-what.html