Meet Sophia Randazzo: Miss Union County 2021
Each year in Union County, seniors from all 13 high schools run for "Miss Union County", a title that comes with scholarships and school pride. Before they can enter in the running for the title, however, contestants must run for their respective schools. At Weddington, for example, one must win "Miss Weddington" before being able to move on to the county-wide contest. After applying for the local title, contestants must be interviewed by a panel of judges, who then declare the winner by looking at the interviews as well as the criteria the contestants each meet.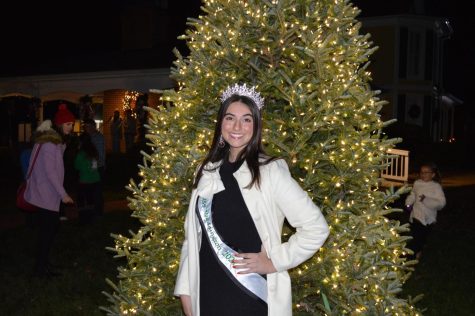 In the past two years, the winner of Weddington's local contest has gone on to win the county competition. This year is no exception! Weddington's own Sophia Randazzo won not only the title of Miss Weddington but also won Miss Union County as well! 
Sophia not only founded her own organization, but she also is editor-in-chief of the Weddington Witness, involved in theatre, and president of the Spanish Honors Society! Sophia is a great leader and person, evident in the way she runs the Witness and provides a role model for younger students. Congratulations, Sophia! We cannot think of anyone more deserving than you. 
To get a closer look at the process, we interviewed Sophia. 
Could you give a walk-through of the process of Miss Union County for those who do not know much about it? 
"The first thing that we did was the Miss Weddington race. We had about 15 senior girls including myself apply for Miss Weddington. We submitted an application, wrote an essay, and we all had a seven-minute interview. After that interview, Miss Weddington was announced, and I did win the title of Miss Weddington. After that, with a quick turnaround of about two days, I moved on to the Miss Union County competition. I had to write several more essays, submit an application, and attend a 15-minute interview. Last Thursday, they announced Miss Union County at the Shoppes in Monroe, and I also won Miss Union County."
Awesome! What about the competition drew you in to enter? 
"Well, I have a lot of school pride, so I thought it would be really cool if I was able to represent my school. Also, Miss Union County wins the Alex Kahle scholarship of $4,000, which was also very enticing."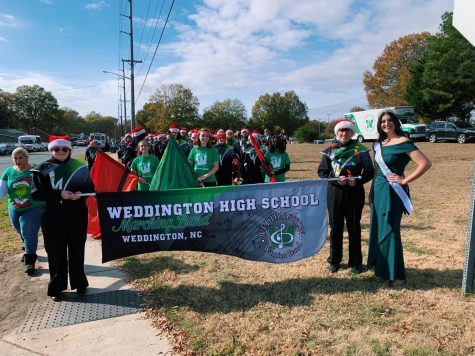 What do you think made you stand out to the judges? 
 "I'm not really sure what exactly made me stand out because I know that a lot of the other candidates were extremely qualified; they were listing off their stats and it was all really good. I think one thing that made me stand out was that I did create my own organization, "For the Body, For the Soul", which helps the Latinx community and other minority communities in Union County. We did several food drives and fundraisers for that. Also, I am a published playwright, which is super important to me."
That's cool! What advice do you have for future students who may want to compete for this award? 
  "I think that there's not a lot of planning you can put into it. I stressed out a little bit before my interview thinking about what I was going to say and how it was going to go. In the end, it really is just about being your genuine self and giving answers that feel right to you. I'd say, even though it sounds a little cliche, be yourself."
On November 19th, Sophia lit the Weddington Town Hall Christmas tree, and assisted in the introduction of our new mayor, Mayoral Candidate Craig Horn. She participated in the Monroe Christmas Parade provided by Alliance For Children and local businesses as the Union County Parade Princess, and led the Weddington Band in their march around downtown Monroe. Sophia will be officially crowned as Miss Weddington at a varsity basketball game, which is to be determined.