Met Gala 2021: What was the theme?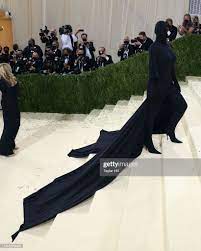 The Met Gala. What is it? How expensive is it?
The Met Gala. An annual event attended by the richest of the rich that plagues our social media platforms for days after. The first Met Gala was hosted in 1948, the idea coming from Eleanor Lambert. Every year this event is hosted at the Metropolitan Museum of Art to raise funds for the Museum's Costume Institute. A "ticket" for this Gala is approximately $30,000. With that money, you can buy your own private island. I'm not exaggerating; Hemlow Island, Nova Scotia is listed for $29, 500. However, these celebrities chose to buy a ticket to this influential event instead. This year's Met Gala attendees shocked social media and their looks became almost controversial. It's easy to see why.
The Year's Met Gala
This year's theme was "American Independence" inspired by a new exhibit in the Metropolitan Museum labeled "In America: The Lexicon of Fashion". This exhibit looks at famous fashion styles throughout the history of America of which these celebrities could've  used for inspiration for their  Met Gala looks. Which many obviously didn't. It is apparent that celebrities encountered the question of how to convey America, as a whole, elegantly. When you think of America, many people jump to hotdogs, fireworks, and red, white, and blue. How can one put those main ideas into an outfit for a high-class event and look stylish? Well, some did and some did not. Let's look at who dressed to the theme AND dressed elegantly and who did not. 
Dressed elegantly and on theme. Who did it?
Lupita Nyong'o.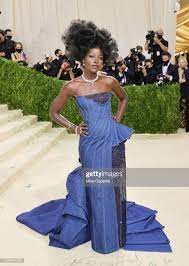 Lupita wore a dark-wash denim dress designed by Versace. This dress illustrates the importance of jeans in American culture. Denim has taken over American culture through entertainment. Jeans originally were "work pants" and they were worn by the lower economic class. However, now jeans have a stronghold on American fashion and are used to make statements. Demin is the only material that is monopolized in our country's culture. This dress elegantly involves America's fabric, demin, and meets the theme very well. Lupita looks absolutely stunning and "understood the assignment".
Quannah Chasinghorse.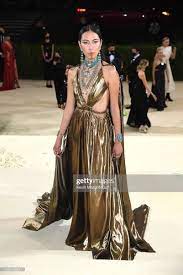 Quannah Chasinghorse wore a collaboration dress with Dundas X Revolve and stacked turquoise jewelry representing her native american culture. Quannah wore her Navajo jewelry with pride and she shocked the carpet. This look was a celebration of the different cultures and people that live in America. Quanah rocked this statement look and outshined many other celebrities on the carpet. 
Who did one or the other?
Grimes.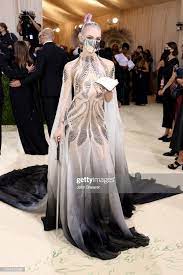 I can't wait to get the new update on Clash of Clans. The new character looks sick! Look, she even has a sword! If America is representative of mobile games, Grimes hit the nail on the head! 
Grimes's dress was designed by Iris van Herpen which took approximately nine hundred hours to make. Nine hundred hours to look like a tacky "princess-warrior" character you get to play as on a cheap mobile adventure game. Herpen detailed that the inspiration for this dress was the american-novel, Dune. Yay, America? Grimes really could've said that the inspiration for her look was the militarization of America and  that would've been more American than her original inspiration. 
Don't get me wrong. She looks insanely cool (and shiny!). But, the first thing that came to mind for America wasn't an oversexualized videogame character. 
JLo.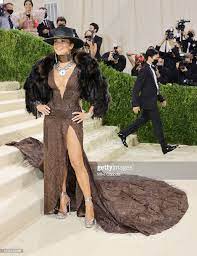 Jennifer Lopez. She wore a dress from Ralph Lauren. Miss JLo is the second part of the update in Clash of Clans where you get a new Western female character. Oh America.
JLo's look actually gives Western American inspiration and it is on theme. But is it a bit tacky? Yes.
Nicola Peltz.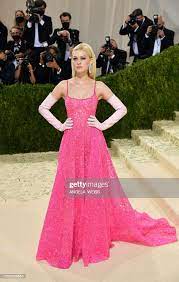 Is it prom season already? Oh, I didn't see this dress at Nordstrom! Must've been in the back. Nicola wore this hot pink Valentino to the Met Gala and claimed pink was America's color. Was she on theme? No. Did she look stunning? Yes.
Who failed to dress nice or meet the theme?
Addison Rae.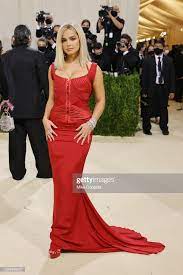 Looks like someone forgot they bought a ticket to this event and went searching in Kourtney Kardashian's closet as if she were the newest Kardashian sister. Just because a dress is red doesn't mean it is on theme. Next.
Kim Kardashian.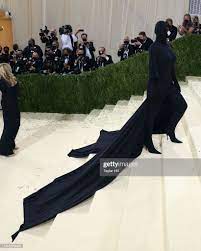 Speaking of Kardashian. Who broke out of Azkaban? Who called for a Dementor? This look is from Balenciaga and not at all inspired by Harry Potter. I know, shocking. Overall, some of these celebrities could've done some research– or at least a Google search– on basic American history to draw inspiration from, while others showed their American pride through sharp fashion sense.