Giving a Warrior Welcome to Weddington's New Staff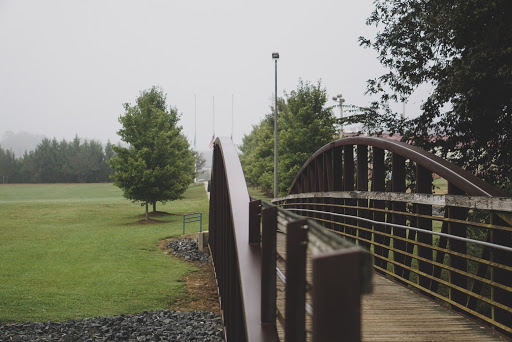 One of the most intimidating concepts for young students everywhere is being the "new kid" in school. The idea of having to make new friends, navigate foreign hallways, and find their place in an unfamiliar environment is a daunting task for any young person. But most people often forget that it isn't just students that have to undergo this experience; teachers do as well. 
This year, Weddington High School is proud to welcome a number of new teachers and staff. Some of Weddington's new teachers include Cynthia Jacobs, an EC teacher; Marc Pooler, an Environmental Science teacher; Robert Salminen, an English teacher; Gwen York, an English teacher; Brittany Slaughter, a math teacher; Thomas Slaughter, a math teacher; and Randall Barlow, a JROTC teacher. 
However, one of our most important new staff members is a new guidance counselor, Mr. Quincy Smith, who is covering students with last names Q-S. I sat down for a quick interview with Mr. Smith to learn more about him and what his goals are for this school year:
Question: Where did you go to college? 
"I attended South Carolina State University."
Q: What did you major in?
"For undergrad, I majored in Business Marketing with a minor in Management. My first Masters degree was in Rehabilitation Counseling and my second Masters was in Education Counseling or Counselor Education."
Q: What's something you're passionate about?
"I am passionate about…just serving in general. Community service, giving back, just doing for others. Being the person I needed when I was in high school to others now."
Q: Can you tell me a fun fact about yourself?
"A fun fact about myself would be…I guess growing up in South Carolina most people would never know that I [was born] in Los Angeles, California."
Q: Where were you working before Weddington?
"I was in Pageland, South Carolina, at Central High School. It's right across the state line, it's literally probably 40 or 45 minutes from here."
Q: So far, what has been your first impression of our school?
"I would say volume. The population here…I came from a school with probably around 580 students to close to maybe 1600, close to 1700. So I would say size, population."
Q: What are your goals for this school year?
"To… I would say to just become grounded in my role. Being my first year here, to just learn. I think it'll take me a whole year to just learn the ropes of how business is conducted here, and just build relationships with the students, parents, the community, and the rest of the faculty and staff as well."
Q: Overall, not just this year but as long as you're at Weddington, what sort of impact do you want to leave on our student body? 
"I would say…long-term, to just leave all students, or I guess every student that I work with or come across, the impression that I would go over and beyond, that I would do what they requested or asked of me and more to make sure, or ensure, that they meet their needs and their goals as far as professional and personal."
Weddington is also welcoming a new assistant principal, Mrs. Marlo Kelly. She is filling in for Mr. Brookshire, who is currently serving as the interim principal at Parkwood Middle School. Mrs. Kelly is covering students with the last name A-L, and she will be with us until December. 
No matter whether they're a teacher, guidance counselor, or administrator, make sure to give a Warrior Welcome to all of our new faculty. There's no doubt that this will be a great year for Weddington!