Rock of Ages: Rocking and Rolling with Rigor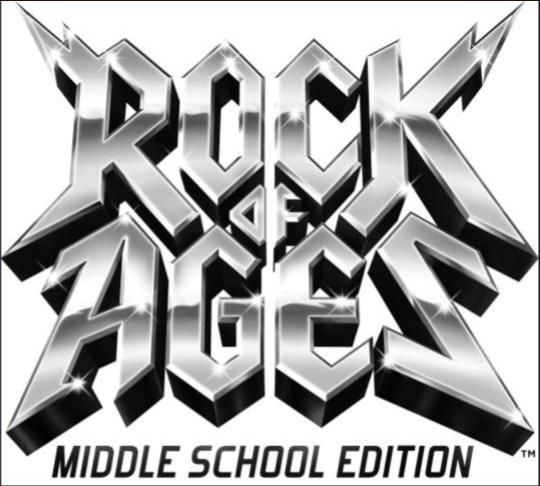 Less than a week after the closing of the high school's spring musical, Weddington Middle School opened their run of the jukebox musical Rock of Ages. Featuring classic rock from the 1980s, including songs by Bon Jovi, Journey, Styx, and more, Rock of Ages follows the story of the Dupree Room, a bar in Hollywood. Home to all sorts of rock-and-roll lovers, like main characters Drew Boley and Sherri Christian, the Dupree Room is threatened to be shut down by German developers and turned into a mall. The Sunset Strip's band of rock-and-roll lovers are forced to team up and save the bar amidst broken dreams of fame and fortune, some morally reprehensible rock stars, and a classic love story.

One thing was clear from watching Weddington Middle School's performance: they put their hearts into it. The students absolutely blew away the audience with their singing and dancing abilities, and were equally impressive with their acting and costumes. Some of the most popular and well-performed songs were "Don't Stop Believin'", "We're Not Gonna Take It", and "Harden My Heart", as well as many others.

One of the most unique features of the show was its fourth-wall-breaking humor. Throughout the whole production, the actors frequently spoke directly to the audience or made direct references to the fact that they were in a musical, often blaming the writers for their problems. This distinct humor and delivery by the students kept the audience laughing and engaged, especially during the commentary of character Franz Klinemann and his dream of opening a candy shop in Germany.
However, the most impressive feat of Weddington Middle School's show was its impressively built set. Ranging from a full-on band set, including drums, keyboards, and guitars, to the famous Hollywood sign hanging over a dozen feet above the actors' heads, the set easily captured the rock-and-roll focus of the musical and the hot, flashy feel of the Sunset Strip. The small details of the set especially helped to add some extra variety and character to the Dupree Room with different records and street signs scattered all over the stage.

One major drawback of the show was simply its plot. The musical came off as slightly cliche with its on-and-off romantic relationships, stereotypical "bad boy" ll lovers, corporate villains, and the shallow overwhelming ambition to achieve stardom. This overused plot was most likely a result of having to shorten and make the storyline more appropriate compared to the original Broadway production, which made it more suitable for its middle school audience but took away some of the funk and glamour of the original show.

Regardless, the amount of talent poured into Weddington Middle School's production was astounding. The high school's theatre department can definitely look forward to this group of skilled kids coming in the next few years!

Leave a Comment