Union County Ends Recycling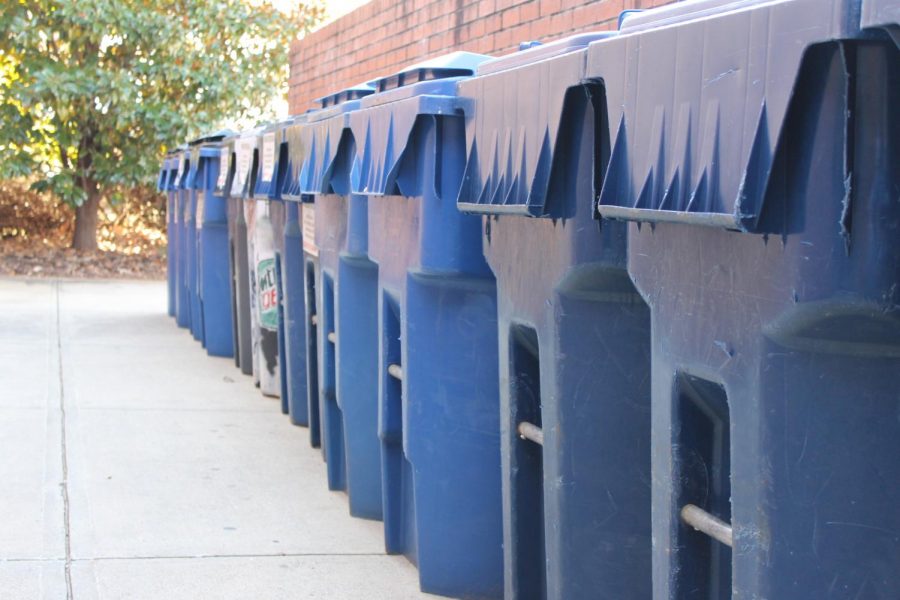 On January 7th, the start of a new year for students at Weddington, members of the environmental club were met with a shock: Union County Public Schools' recycling program would be discontinued indefinitely. Due to market conditions of rising costs, the county was forced to cut its ties with former vendor Waste Connection. "With world markets drying up, many municipalities and counties are struggling to find an outlet for recyclable materials," says Mark Strickland, UCPS Assistant Superintendent for Administration and Operations, going on to state "I believe in recycling, and realize there may be a cost involved, but it also has to make economic sense too."
The primary reason for the end in UCPS recycling based less in local market conditions, but rather international ones. The U.S. exports nearly one-third of its recycling overseas, over half of which goes to China. Now, due to China's ban last year on "foreign waste" (consisting of any non-recyclable material often found in the recycling bin, as well as recyclables deemed too dirty to be properly processed) along with a rising U.S. trade war with the nation, local counties have found it hard to keep up with recycling vendors' rising costs. In December, Moore County in North Carolina raised prices from $25 per ton to $100 per ton, and Lancaster County in South Carolina has ceased recycling operations entirely.
Strickland states that the cost of recycling has not been an issue for the county in the past, going on to say that options for bringing back recycling will be discussed at future facilities meetings, "Factors such as cost, convenience and options" being on the agenda to discuss.
Mrs. Wright, advisor for the environmental club, was hit particularly hard with the announcement. "Recycling is a progressive way of the future," Wright said, "I drive four hours round trip to recycle my styrofoam." The environmental club was best known throughout the school as the organisation that picked up each individual classrooms' recycling on Mondays, Wednesdays, and Fridays.
Despite this setback, the environmental club is still continuing to push recycling, encouraging its members to take home their plastic bottles and scrap paper to recycle them at home. "It's definitely a devastating thing," says Environmental Club President Joseph Eng, "especially now that we changed semesters, a lot of paper got thrown away." The Club continues to push environmental consciousness and activism, working on a school garden, participating in litter sweeps in and around Charlotte, and is planning to plant trees around the school campus on Earth Day.
Recycling in UCPS remains in an indefinite limbo for the time being as the superintendent's cabinet discusses various options for getting the recycling program up and running again, but it is clear that Weddington's environmental club is not backing down in its push and support for recycling.