Sun Valley Cafe Makes for a Great Lazy Sunday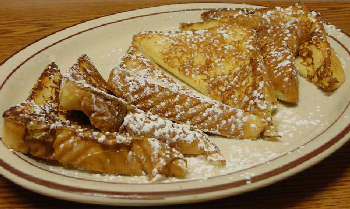 You are sitting in a comfortable booth, coffee is being lazily poured, and there is various single-serve jams on the table. Take a wild guess as to where you are — a diner. What is more cozy than a diner, especially on a cool morning? As you are bundled up, you can warm your stomach with some french toast or waffles. And, of course, signatures of diners include their large menus. Sun Valley Cafe is no different. Their breakfast menu alone has close to thirty items, and they have plenty of classics like corned beef hash and blueberry pancakes.
While Sun Valley Cafe is the perfect little breakfast spot, they also have an extensive lunch and dinner menu. Their main menu has plenty of variety, from Italian and tex-mex to classic southern food. If you are craving something they most likely have it. Even their list of sides is 25 items long. There are some places where the menu is just as long, but everything (including the service) is of sub-par quality. Sun Valley Cafe is the opposite. Not only is almost every dish delicious, but the servers are very nice, quick, and accommodating.
With cold weather upon us, you can just imagine sitting down at a booth early one morning as frost collects on the window. As you sit down you are greeted with a warm, smiling face. Your order is taken quickly and the food is sat down in front of you before you know it. Your food is warm and makes you feel cozy on a nippy morning. Sun Valley Cafe is best for this scenario, and I implore you all to venture out one morning and give it a shot.